PUB-ED - The Public Education System is a Sewer

U.S. Kids Score Below Average on International Tests .. Again
According to the 2015 Program for International Student Assessment (PISA), the United States again placed below average, ranking 31 out of 35 nations in the Organization of Economic Cooperation and Development (OECD). Public schools are, once again, being given the benefit of the doubt by a mainstream media that has turned its attention to so-called "unfair tests." Perhaps the media also places below average in logical thinking, because it continually shifts blame away from the only consistent factor: sclerotic, government-run schools. READ MORE.
CA Superior Court ruled Palm Lane Elementary School could become a Charter School from a validated Parent Trigger Law petition.

"The trouble in too many of our modern schools is that the State, being controlled so specially by the few, allows cranks and experiments to go straight to the schoolroom when they have never passed through the Parliament, the public house, the private house, the church, or the marketplace.

Obviously it ought to be the oldest things that are taught to the youngest people; the assured and experienced truths that are put first to the baby. But in a school today the baby has to submit to a system that is younger than himself. The flopping infant of four actually has more experience and has weathered the world longer than the dogma to which he is made to submit." - G.K. Chesterton
Kansas City school district 'submits to Islamic supremacy'
One of the nation's largest school districts has adopted a resolution banning "hateful speech" against Muslim students while accusing America of having "a long history of racism and xenophobia."

The controversial resolution, unanimously approved by the Kansas City Board of Education on Sept. 28, states that there are 30,000 Muslims living in the greater Kansas City area, "making invaluable contributions to our economy, our social and political life, and our culture.".
It goes on to state that discrimination on the basis of religion, "and against Muslims in particular, is deeply embedded within our country's long history of racism and xenophobia."..MORE
Is that xenophobia like:

Muslim sex gangs turned loose on British schoolgirls

Or discrimination like:
Ohio Muslim immigrant kills own daughter
Newest MassResistance affiliate - in Nebraska! Fighting 'transgender' bathroom push by the Omaha School Board
Parents confront Board at latest two meetings. (See VIDEO - the best five minutes of hard-hitting testimony you'll hear!) Board vote likely next week. More
| | |
| --- | --- |
| Nebraska pro-family leader Mark Bonkiewicz confronts the Omaha School Board with their list of promises to parents on school sexuality programs that ended up being lies. | |
George Will on Govt Funded Higher Education..
The Risks of Same Sex Attractions..
Colorado middle school leads students to sexually depraved material and X-rated pornography. School officials attack & threaten parents who object.
Worse than anything we've ever seen. We've posted the downloads. Parents have formed
Colorado MassResistance chapter and are fighting back. More
| | |
| --- | --- |
| Sexual bondage for middle school children? This is just a sample of what parents found on their school's Internet portal. Is this where "comprehensive sex" is headed? | |
The unbelievable LGBT "sex-ed" war on children in public schools. Helping the parents who are fighting it.
Here's the background of what's going on
There is a terrible war brewing in public schools across America. Parents are starting to fight back in greater numbers.

The homosexual / transgenderism "sex-ed" materials now being presented to children in public schools -- from elementary grades through high school -- are beyond belief, much worse than even a few years ago. In many cases the material would be considered as hard-core pornography in any other venue. It is almost mind-numbing. It literally makes people sick to see some of it.
The vast majority of parents have no idea that any of this is going on in their own schools. The schools are masterful at creating a barrier to hide it, and instilling fear into anybody who sees anything outrageous and questions it.

After conducting an extensive study on homosexual behavior, the Centers for Disease Control (CDC) reports that those involved in such lifestyles experience a far greater amount of violence from one another than those in heterosexual relationships.
Dr. Church loses final appeal at hospital. Board of Directors upholds physician's expulsion for telling the truth about high-risk LGBT behavior to colleagues.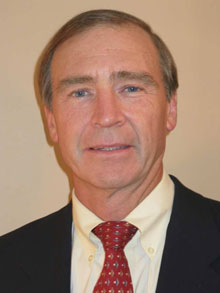 Dr. Church releases statement to the public about the ordeal. More
| | |
| --- | --- |
| Dr. Paul Church, a urologist on the staff for nearly 30 years and member of the Harvard Medical School faculty, refused to put political correctness over health and truth. | |
Joy Pullmann,
School Choice Weekly
Late last month, the Nevada Supreme Court heard oral arguments in a case challenging the Silver State's education savings account program, which has never been implemented because of the lawsuit. If or when it gets off the ground, the program would apply to nearly all K–12 children in the state. That would make it both the nation's largest school choice plan, and a significant test for the workability of education savings accounts.
LEARN MORE
Joy Pullmann,
School Choice Weekly
In Wake County, North Carolina – the state's second-most-populated county, parents are exploring options other than the traditional public schools. "I have met people almost on a daily basis who are escaping Common Core Standards via home education because the traditional system is failing their families," local homeschool leader Lynne Taylor told School Reform News.
READ MORE
Pro-"Gay" Activist Admits It: Bullying Hysteria May Cause Suicides, Not Prevent Them

by Peter Sprigg

As early as October of 2010 experts on suicide prevention were warning that ..linking suicides (which are always tragic) to bullying (which is always wrong) could do more harm than good.

An article based on an interview with Ann Haas, research director for the American Foundation for Suicide Prevention, asked, "[W]hat if the way we're talking about these suicides could actually be encouraging vulnerable young people to copycat the tragic behavior?"

A year later,
a commentary last month
[Nov. 2011]
on the website of
The Advocate
, the nation's leading "gay" magazine, finally admitted that this is a serious problem. David McFarland is "interim executive director and CEO" of The Trevor Project, which runs a suicide prevention hotline for "LGBT" youth. McFarland cited the political and cultural "benefit from showcasing the health crisis of disproportionate rates of suicide and incidences of bullying that affect LBGT young people." However—in an astonishing admission—he also acknowledged that "this tactic has also increased suicide risk."

Massachussetts Compresensive Health Curriculum

The focus of most of the anti-family bills is the infamous Massachusetts Comprehensive Health Curriculum Frameworks document. Written in 1999 by activists working with the Department of Education, it is a controversial work that includes various grade-level teaching requirements on issues of family life, sexuality education, the normalization of homosexuality, abortion counseling, and other hot-button issues, starting in elementary school and going through high school.

| | |
| --- | --- |
| The homosexual lobby and Planned Parenthood are fighting hard to require schools to design their curriculum around this. | |
Currently that document is just an optional guide for schools and is not legally binding. But since 2005, Planned Parenthood, the homosexual lobby, and their allies in the Legislature have introduced legislation to make it mandatory in state law, and alongside that to require Planned Parenthood style sexuality and homosexuality education in the curriculum. In 2007, Planned Parenthood declared it as their "official goal" to get it passed, and even had a lavish press conference the day of the public hearing. They came back at the 2009 hearing, and again in 2011 attempting to get it passed. Unfortunately, there is now a well-funded national advocacy coalition which will likely support the latest effort to implement "comprehensive health education." See here and here.